As a recent report by The Guardian put it, 
Lisbon has perhaps the best value accommodation of any European city, from a stylish hostel where you can stay in comfort from just €12 a night to design hotels with roof-top views. (Read more)
Scroll down for details.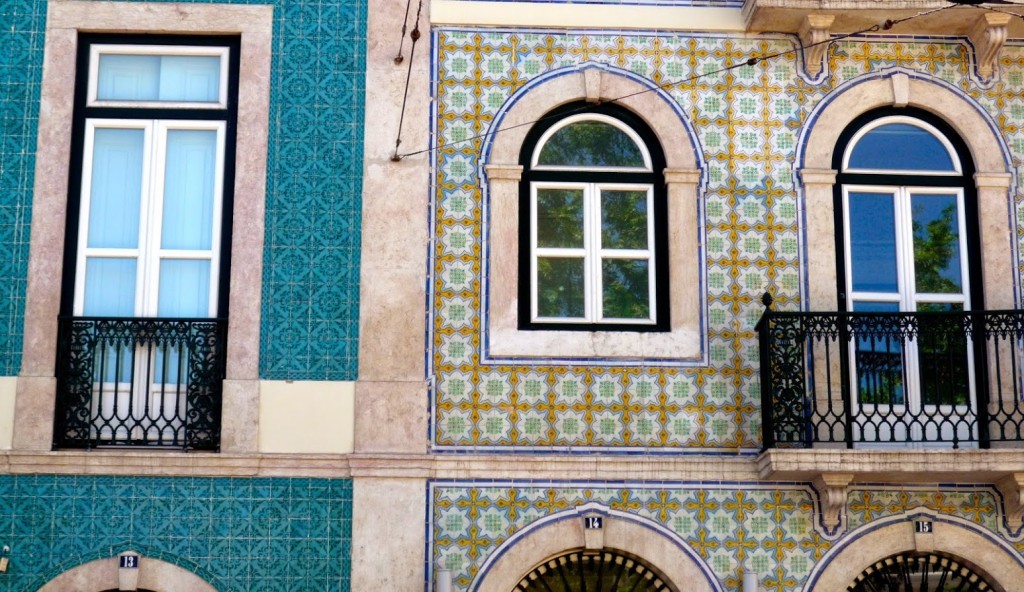 Below, we are only listing some accommodation options in the vicinity of the conference venue. Lisbon offers literally hundreds of options: from big international chain hotels, to more local boutique / design hotels, to family businesses, to hostels. Also, there are many holiday apartments for short-term rent which might be convenient for families, groups of friends, or those who plan to stay longer.
As for the location – if you don't want to stay close to the university but rather head down-town – make sure you're not too far from any metro line or public bus 726 (this includes almost anywhere in the down-town Lisbon, which is quite charming).
Recommended locations:
– the Marques de Pombal Square (which actually is a circle): mid-way between the old town and the university, with direct metro connection – there are plenty of hotels there.
– Saldanha
– Rossio
– Chiado
Two last tips:
– Lisbon is quite hilly, so think three-dimensionally (what seems close might be a steep walk)
– around the time of the conference there will be the celebrations of Portugal's patron saint, Santo António – a popular carnival of sorts – so please, at least, don't book ground-floor rooms in the old town, especially in the old Moorish quarters of Alfama and Mouraria
Hotels can be booked using your regular booking website (such as www.booking.com).
Prices: from around € 30 for a private room in a simple hotel (pensão / residencial).
A regular 3/4/5-star hotel will cost you from around €80-100 p. double room / night. Please note that often prices for 4- or 5-star hotels are lower than 3-star – that's because 3-star is the upper limit for any official public sector accommodation (incl. university guests). Yes, that's how austerity works in a context of bureaucracy mixed with clever hotel managers.
Hostels can also be booked through www.booking.com or a dedicated website such as http://www.hostelbookers.com/ or http://www.hostelworld.com/.
Prices: from around € 10 for a dormitory bed.
Apartments can be booked through www.airbnb.com or a dedicated website such as http://www.lisbonapartments.com/
Prices: From around € 40 for a studio / single bedroom apartment.
Hotels near the University (we simply list them, because they are the nearest, they are not official conference hotels – given the vast range of options we decided not to have any):
5*:
Rua Tomás Ribeiro 115
1050-228 Lisbon
Portugal
Av. 5 De Outubro 197
1050-054 Lisbon
Portugal
Rua Latino Coelho 1
1069-025 Lisbon
Portugal
4*:
Holiday Inn Lisbon – Continental
Rua Laura Alves 9
1069-169 Lisbon
Portugal
Av. 5 De Outubro 160
1050-062 Lisbon
Portugal
Avenida Miguel Bombarda 130
1050-167 Lisbon
Portugal
Av. Luis Bivar 67
1069-146 Lisbon
Portugal

3*:
Avenida Conde de Valbom 56
1050-069 Lisboa
Portugal
Av. Duque de Ávila 195-197
1050-082 Lisboa
Portugal
Av. Duque de Avila 201
1050-082 Lisbon
Portugal
2*:
Av. Visconde Valmor 67
1050-239 Lisbon
Portugal
1*
Avenida Elias Garcia 87
1050-097 Lisbon
Portugal
Avenida Duque De Ávila 42, 4º, 5º E 6º Andar,
1050-083 Lisbon
Portugal