Here are some useful maps and plans!
(Also downloadable – simply right-click on the image and choose "save as".)
1. All ECA locations on a Lisbon map (airport on the top).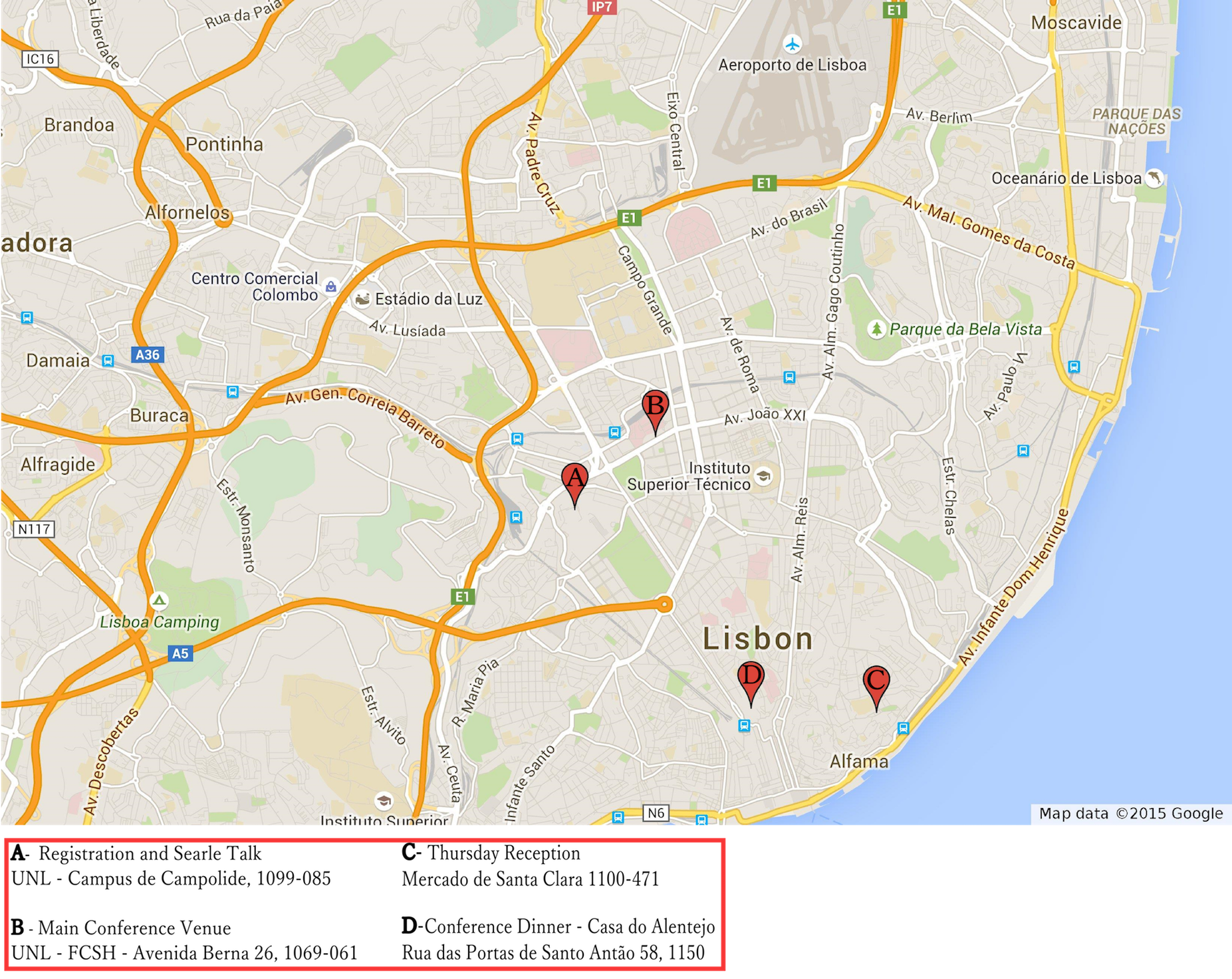 ---
2. How to get to the President's Building (Reitoria), Campus de Campolide, Universidade Nova de Lisboa, for registration and John Searle's keynote on Tuesday,  June 9, 16:00. (Directions from Sao Sebstiao metro station)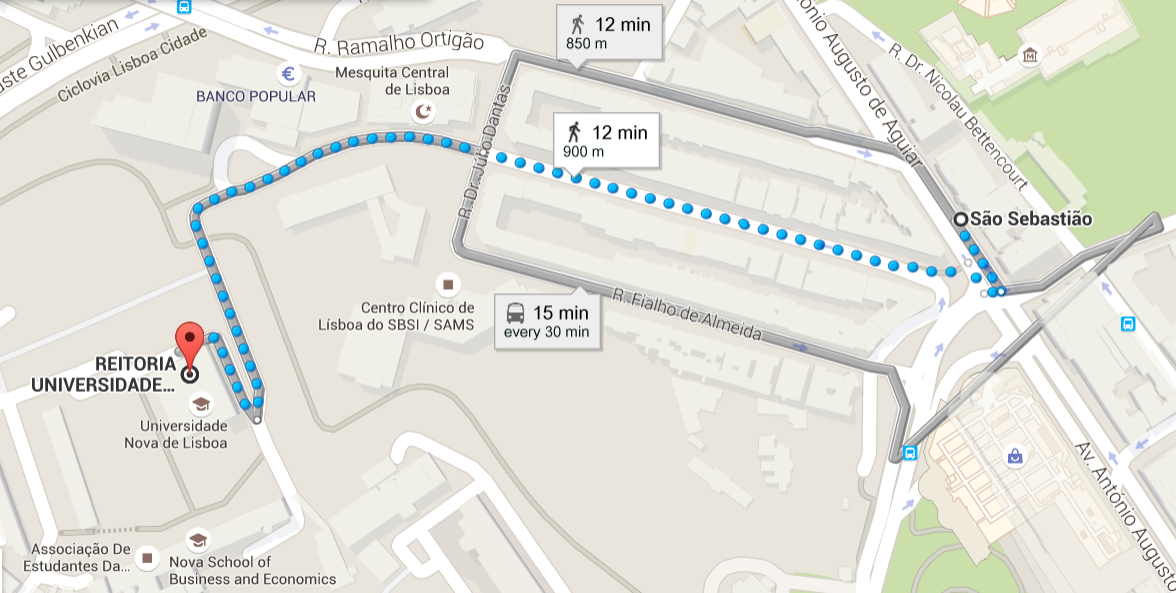 ---
3. Restaurants around the FCSH campus (Wed-Fri, 10-12 June).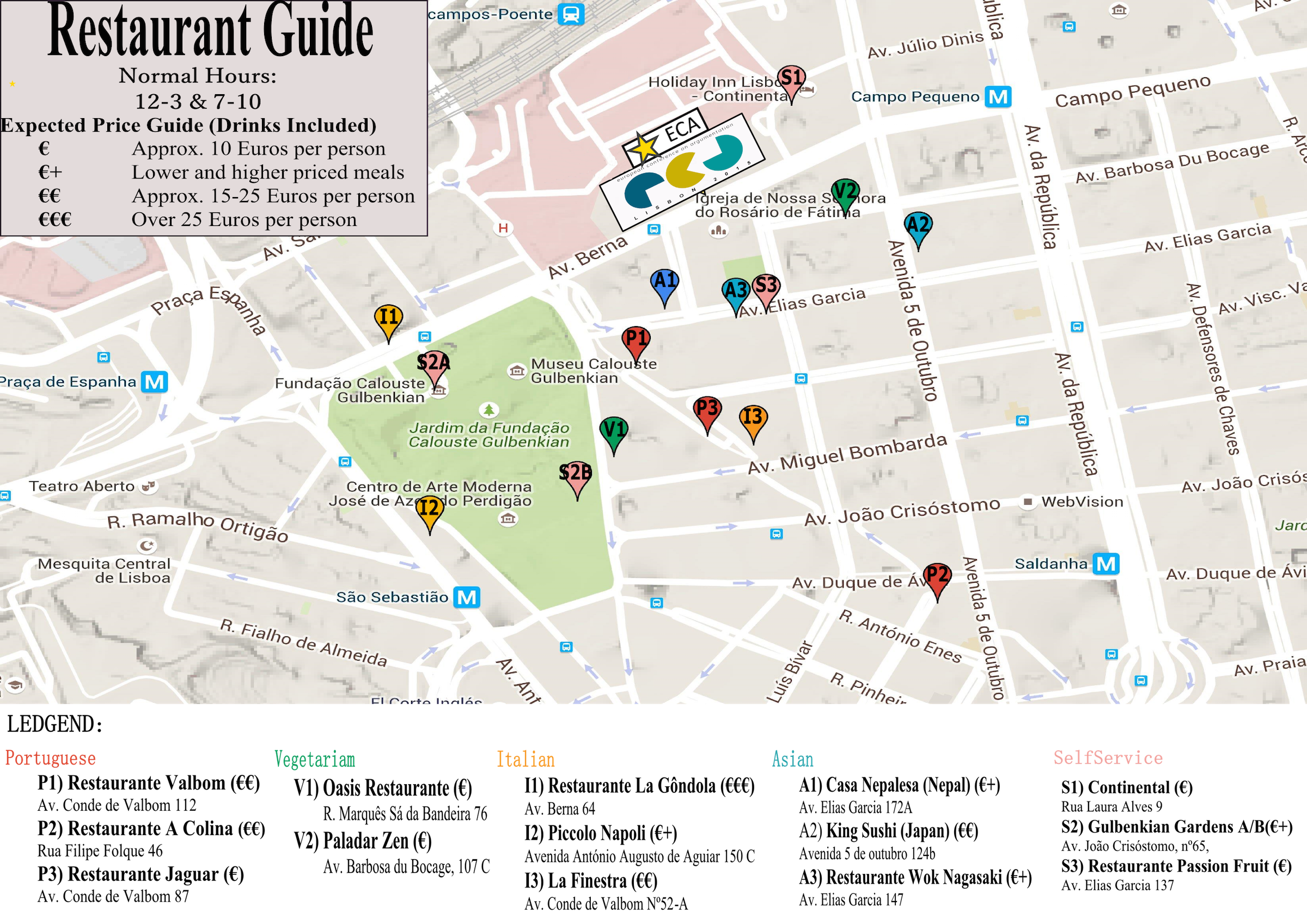 ---
4. Plan of the FCSH campus.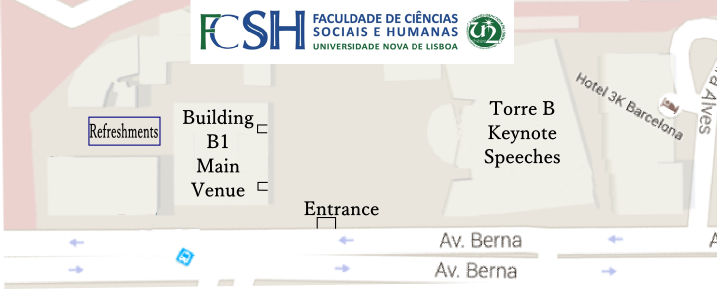 ---
5. Conference rooms:
5A: Ground Floor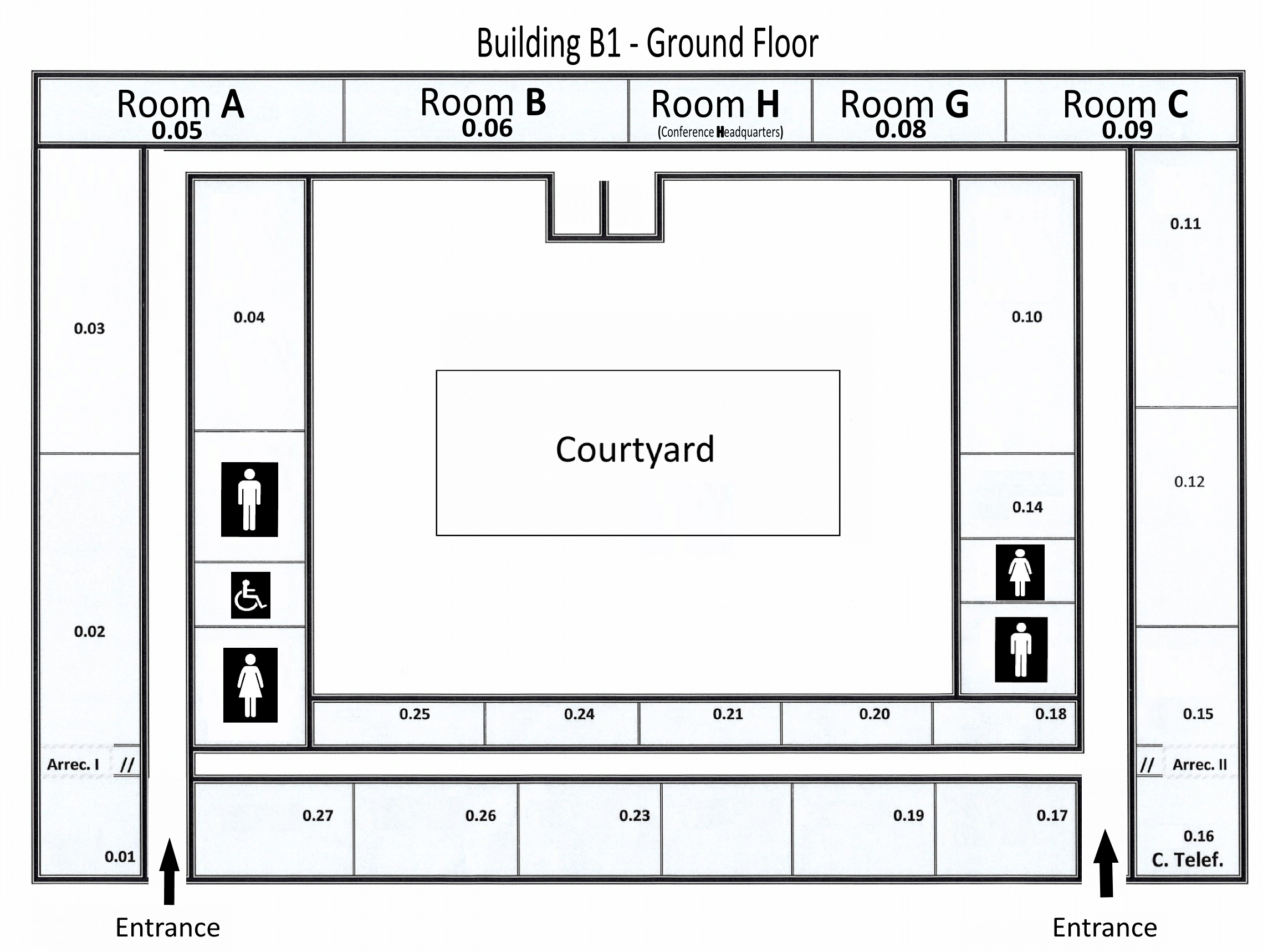 .
5B: 1st Floor